KC Educational Roundtable September Event
Where:   Kansas City, MO
Begins:   Wednesday, September 21st;
(arrive in Kansas City no later than 4 pm.)
Ends:   Friday, September 23rd;
(Event ends late Friday night, plan to depart Kansas City Saturday Morning.)
If you've received this link, it is because you've been exclusively invited to join our entire team and me in September in Kansas City for an epic business networking, educational, and round table event.
Our all-star event includes three nights of non-stop fun and networking, epic dinners, crazy education, and opportunities to learn from peers and build your businesses, your relationships, your profitability and your accountability.
Since we expect our event to sell out quickly, we need you to register as soon as possible.   We only have a certain number of seats, and want you to be there!
Speakers and Facilitators
Jason Cupp - Kolbe Certified Growth Consultant, Kincaide, ltd
Jonathan Pototschnik - Co-Founder, Service Autopilot
Joy Diaz - Growth Consultant, Kincaide, ltd
Cheryl McCarroll - HR Consultant, Kincaide, ltd
Brian Spillman - HR Consultant and Kolbe Administrator, Kincaide, ltd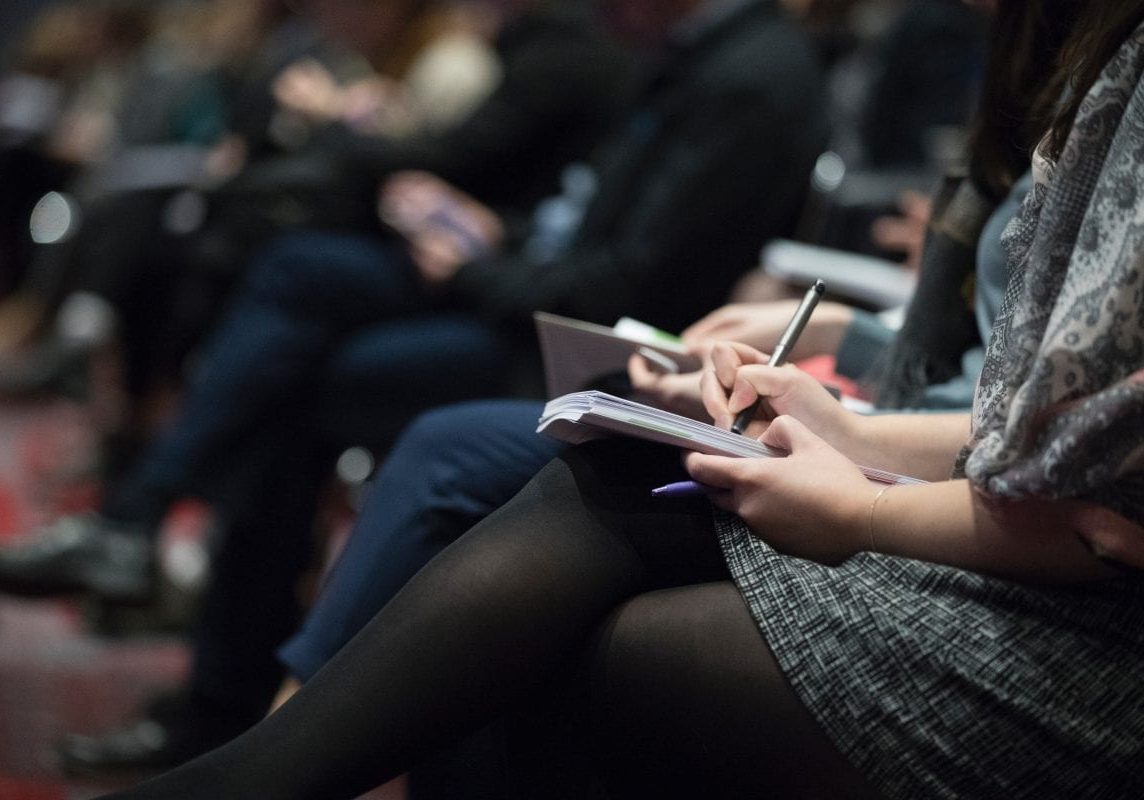 We have assembled some great content for you throughout the day to fuel the thought process, but the true value comes in the sharing of best practices, networking, and round table conversations.   You'll be surrounded by business and leadership peers who all will be there for the same reason!
Here is the rough agenda, subject to change:
Wednesday, September 21st

6PM-8PM
We will kick off the event at our Host Hotel with an Opening Reception to meet and greet all the attendees and enjoy great music, heavy appetizers and an open bar!   This will prime the pump to dinner on your own in beautiful and eclectic downtown Kansas City or the Country Club Plaza.  Make your dinner reservations for 8:30pm and get the event started out right!   Need a recommendation, Jason will give you a list of some of his favorite restaurants!
Thursday, September 22nd
MORNING
This year, join your colleagues for Continental Breakfast in our meeting room before the education starts up.   The morning will have action-packed content, starting with Jason's famous State of Business and the Service Industry talk.   Over the course of our education, we will also have planned time to share, via roundtable format, with your peers and colleagues in preset tables.   This is where the deliverable incubator starts!  You'll be working, learning and sharing alongside some of the biggest and best companies in Kansas City and across the country.
LUNCH
You cannot come to Kansas City without having a taste of the BEST BBQ in the Country.   Get a taste of what you've heard about all these years about KC BBQ!
We will be walking to lunch, so please wear comfortable shoes.   Also, vegetarian options are available, please note on your registration in advance.
AFTERNOON
The education and roundtable format continues, deep into the afternoon!   We have lots of surprises set up that we cannot wait to share with you, and have you take away to make a huge difference in your business now and also into 2023!
6PM – 9PM
Dinner in the glass room in Kansas City's famed Crossroads District.  Lidia's is known for Delectable Italian food while occupying a former railroad house just north of Kansas City's historic Union Station, Lidia's evokes the warmth of an old Italian farmhouse.
Dinner is four courses with an open bar, with top shelf liquor, wine and beer!
Afterward, attendees are free to explore the Crossroads District - full of art galleries, breweries, jazz houses and other amazing Kansas City icons!
Transportation to dinner will be via the epic Kansas City Streetcar!   One block via walking to "catch" it.   Be sure to wear comfortable shoes and plan for the small potential of rain.   You may also Uber or Walk if you choose to - it's a short, enjoyable 20 minute walk for those inclined.  
Friday, September 23rd
MORNING
Meet all attendees for Continental Breakfast and get the day kick-started for a FULL morning of education.   We are planning even more surprises, including one of our most anticipated sessions in years.  Can't quite reveal it yet - but it should be one you'll talk about for a LONG time.
"Popcorn" Session to Answer All Questions and Address Problems and Concerns In Your Business
Final Thoughts and Closing
AFTERNOON
Based on your feedback from past years, we plan to wrap up early afternoon;  to allow attendees to see some of downtown Kansas City, grab lunch on your own, get some relaxation in, meet with new friends, and refresh.
6PM – MIDNIGHT
Shuttle transportation @ 5:45pm from Hotel Phillips to Jason's house. If you miss the shuttle, you have the option to UBER.
The party of the year! Here we go again, 150+ of my favorite friends - clients, neighbors, family, and everyone in-between - all converged at my house, for an indoor/outdoor party under the stars.   This year, the famous Taco Truck will be here, parked in the front of my house, serving us dinner.   We also have Betty Rae's Ice Cream Food Truck for dessert.   Rated the BEST ice cream in Kansas City, you won't be disappointed!   And new this year - a Beer/Wine/Cocktails TRUCK!    Music and enough fun to go around.   Hang out more with event attendees, but also meet LOTS of new friends.   This is one of my favorite nights of the year, surrounded by all of my favorite people!
Once the tallest building in Kansas City, this 1930 hotel retains its Art Deco sensibilities, from the speakeasy concealed in the basement to the lobby's Goddess of Dawn sculpture. Hotel Phillips Kansas City blocks from the Power & Light District's theaters, nightlife, and Kansas City Convention Center. Perks include a free shuttle covering three miles.
-What's Included?
All education, roundtable discussions and networking
Opening Reception (Appetizers and Open Bar) on Wednesday
Continental Breakfast on Thursday and Friday
Light snacks, coffee, drinks during the event on Thursday all day and Friday morning
BBQ Lunch on Thursday
Lidia's dinner and open bar experience on Thursday night
Party - including Taco Truck, Ice Cream Truck, Beer/Wine/Cocktails Truck on Friday night
Registration fee of only $897 per attendee.
Spouses or +1 can join us for evening events on Wednesday, Thursday or Friday - OR all Three!   (Must register IN advance - details below)
NEW THIS YEAR:   AUTOMATIC TWO PAY - Half of your total registration fee is charged on your credit card at the time of  registration; second payment 30-days later.
Register early to confirm you will have a spot, as we have some space limitations for the event lunches, dinners, and parties.   Once we reach the maximum number of guests, we will try to accommodate additional attendees.